As an owner, you have two alternatives available to manage your rental property: delegate all or part of the job to a professional or do everything you directly with the tenant. In both cases, there are certain advantages and disadvantages.
Manage Your Rental Property Directly
The key point often to manage your own rental investments is to avoid the cost of delegating such service and its impact on the performance of your rental. In general, agencies invoice a lease agreement between 7-8% of the annual rent. You lose one month's rent with each change of tenant … And if we add the rental administration after that, you can go much further, depending on the level of service contracted.
On the other hand, when you manage your property directly, you manage part of your assets, it is your money that is at stake, and the external administrator does not have that sensitivity. Therefore, we will be much more attentive to all the details, for example, to the tenant's choice to do everything possible to minimize the months without renting, which is critical for profitability. (If an agency takes a month or more to find a tenant, nothing changes for her, she will still have the same commission!).
There is no doubt about the choice of your intermediary; the manager is you and knows that you do things in the best possible way.
It is also interesting to be able to regularly monitor the evolution of the state of your property, with each change of tenant in particular. Eventually, decide to do some small repairs, a little maintenance to maintain the value of your investment. And then, it is also reassuring to be able to regularly observe the state of part of your assets, physically visit your property, and real estate is not just linear accounting; it is concrete.
And finally, for those who have free time, especially in retirement, managing their real estate can be a rewarding hobby!
Advantages Of Managing Your Rental Property
Preserve the profitability of the rental of your property by saving the administration costs of a rental management company,
Select tenants yourself.
Disadvantages of managing your rental property
Stay up to date with regulation
Write contracts, make visits, manage work, deal with defaults … Dedicate to manage the different stages of the rental require availability and the geographical proximity of the owner.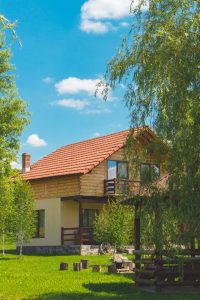 Delegate To A Rental Management Professional
Two types of services can be delegated, the tenant's search and everything that revolves around this objective, and/or the current management (rent perception, minor repairs, contentious management.
The first obvious point to go to a manager or agency is if your rental property is located relatively far from your main home. And if nobody around you, or someone you trust, you can replace it in case of an emergency.
On the other hand, the "administrative" part at least initially is convenient to use an experienced manager with whom you can also learn and become independent after a few months.
Weather is also a key factor and especially if you own several rental properties. That said, do not think that everything will be without worries for you, the manager will contact you regularly if there is a relatively important problem and, more importantly, the time you do not waste with your tenants, you risk dedicating it to controlling your intermediary do your job, honestly, with the best possible optimization, etc. Everything depends here on the trust you have in your intermediary.
Advantages Of Delegating
You will get peace of mind: the manager or the rental management agency deals daily with the administrative aspect of managing your property.
At the same time, it will manage everything regarding the tenants, their selection, visits, the collection of the rent, etc.
Disadvantages Of Delegating
These services have a cost: about 7-8% of the annual rent charged. Consult the contract with the management company. You must include all the services that you undertake to perform, as well as their cost (there can often be hidden costs and additional billing in case of works.
Conclusion
Managing your property requires some availability; it is not limited to organizing visits and waiting for the rental payment. On the contrary, it is necessary to write the lease and implement rigorous monitoring of the financial, legal, and tax aspects. The landlord must also remain available to his tenant since excellent communication is essential to avoid conflicts.
Do You Manage Or Delegate The Administration Of Your Rental Property?